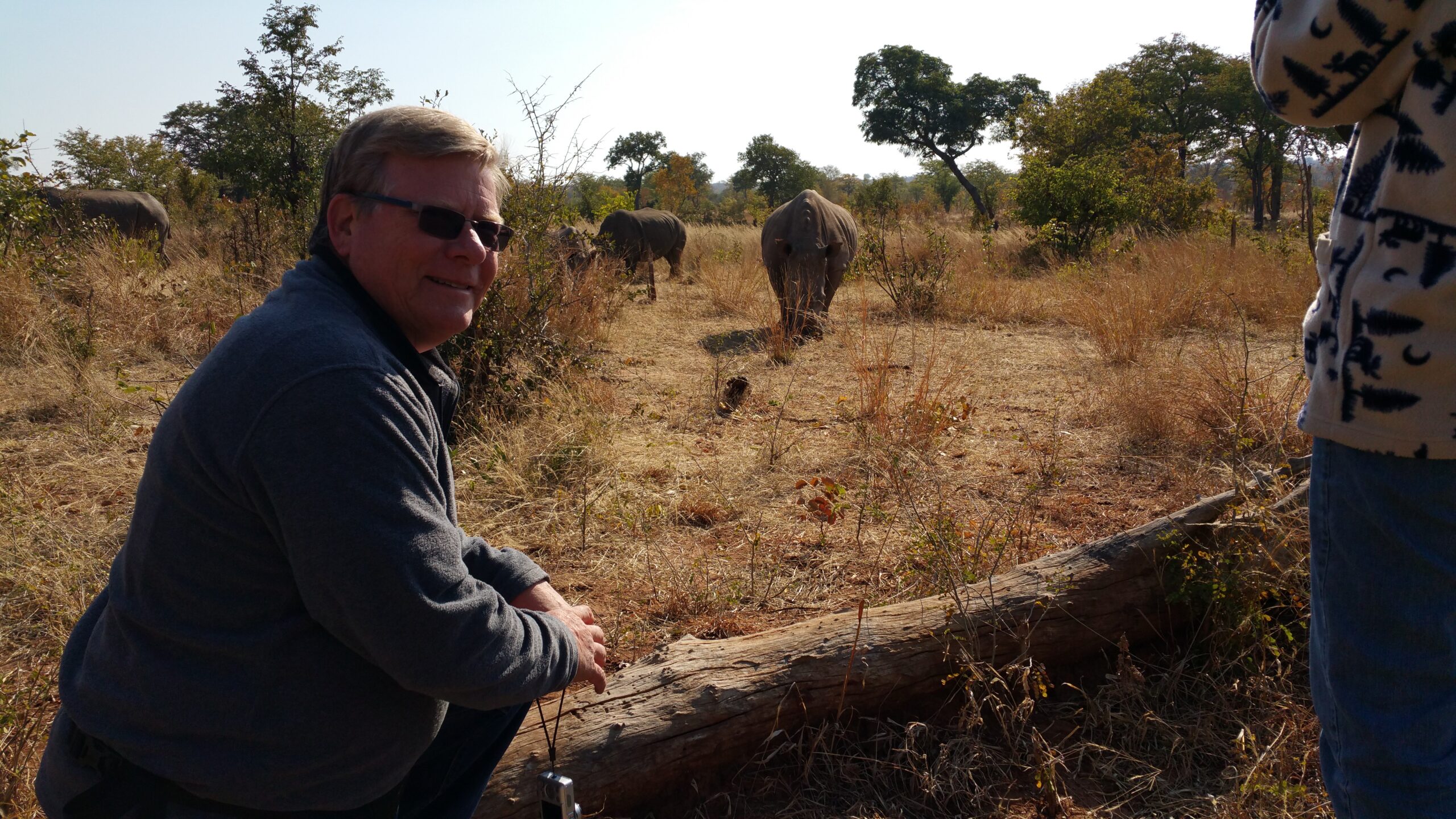 By Natassja Santistevan
Former President of Albuquerque Sister Cities, Richard Buckler, is starting a new journey. A long-standing member of the local chapter and leader in the "people-to-people" goal of Albuquerque Sister Cities, Richard has been granted the role by Sister Cities International of Zambia Country Representative.
Richard first became involved with Albuquerque Sister Cities in the early 1990s, when he was approached to help a 16-year-old from his church travel to Ashgabat, Turkmenistan, one of Albuquerque's Sister Cities which began in 1991.  He got involved with his first student exchange shortly after, writing grants and helping with a program through the United States Congress focused on building additional exchanges with the new Republics that had been a part of the former Soviet Union. After 12 years of being the co-chair/chair for Turkmenistan, working locally and leading student delegations, Richard became the President of the Albuquerque Sister Cities in 2008.
During his presidency, he met with a Zambian representative—Patrick Mapalo– who presented three Zambia cities for New Mexico to consider. Santa Fe and Clovis signed on for the Sister Cities program with Zambia.  Working with Mr. Mapalo and local African American leaders, such as Dr. Harold Bailey, Richard began the process for Albuquerque to have its first sister city in Africa—Lusaka, Zambia. After visits by Zambian officials in the Fall of 2014, Richard helped coordinate the 2015 reciprocal visit from Albuquerque to Zambia that finalized the Sister Cities' agreement  between both cities. Shortly after, Richard stepped down from his role as Sister Cities President, and subsequently became the New Mexico State Representative for Sister Cities International.
Richard believes that successful Sister City programs are often built on strong cultural, educational, and economic ties—things that work together in synergistic ways. "We should join together with like-minded people from other countries." Richard likes the strong emphasis in recent projects with Zambia on Education, supported by some New Mexico universities, such as the University of New Mexico's "Sister Cities Scholarships" and Western Universities M.O.U. with the University of Lusaka to allow qualified students of both countries to enjoy in-state tuition.  Already, over 10 Zambian students have benefited with Western's program.
He highlights at least two other programs from which he believes other Sister Cities will be able to benefit.
–the micro-loan Women Entrepreneurship program started by Los Angeles and headed up by Dr. Earnestine Robertson.
–the Honeybee project spearheaded by Patrick Mapalo, appointed in 2016 to be the Honorary Consul of Zambia for New Mexico, and who has already built 2000+ beehives that will allow many women in rural Kasama to be employed as beekeepers.
Richard's current appointment by Sister Cities International is part of their Global Awareness program designed to promote countries like Zambia nationally. He hopes to expand on the current programs in New Mexico, and  longer term programs such as Los Angeles' 55 year relationship with Zambia.
Knowing there is much to learn, Richard  believes that the foundation of friendship already in place can get other Cities interested in becoming Sister Cities with Zambia. Thus, his five-year goal is to help link five more cities in the US with Sister Cities programs with Zambia, leading to expanded sharing of best practices that will benefit all participants, allowing all involved to have "a more prosperous and sustainable future."