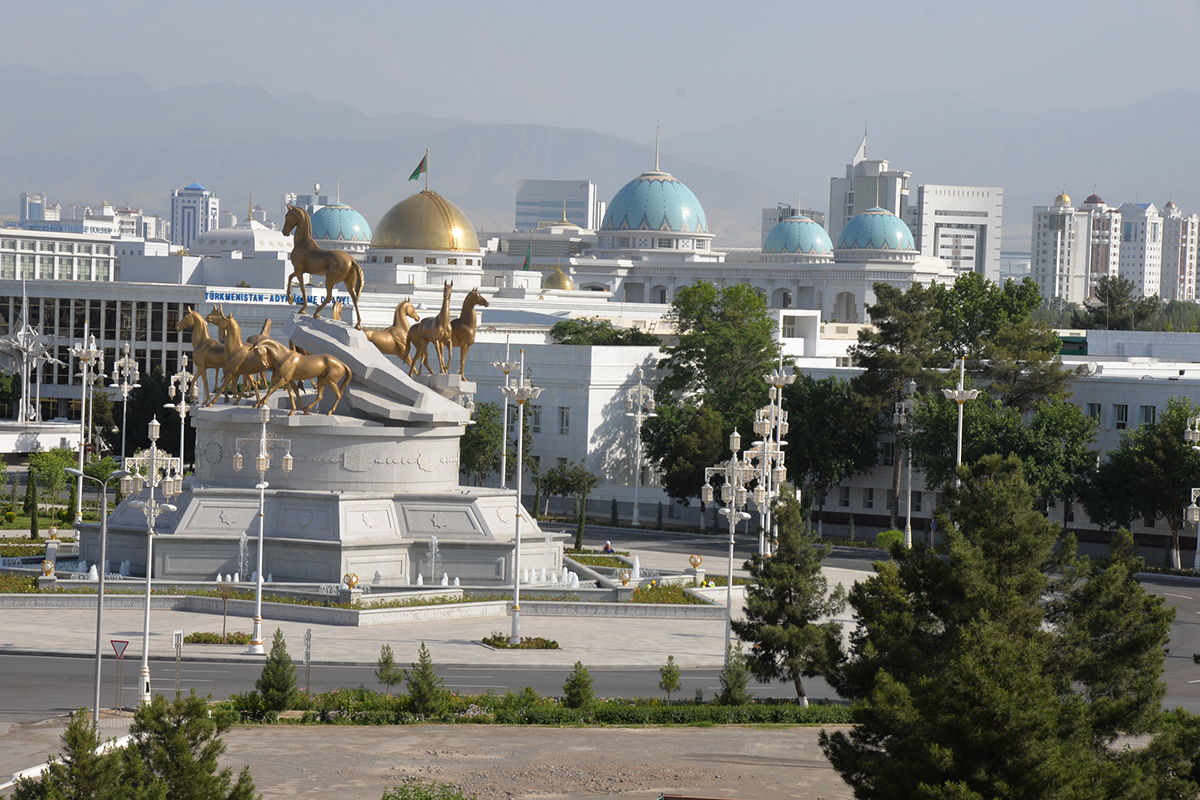 Ashgabat is the capital of Turkmenistan. It's known for its white marble buildings and grandiose national monuments. To the northwest, the sprawling Ruhy Mosque has a vast gilt dome. The central Artogrul Gazi Mosque is modeled on Istanbul's Blue Mosque. Examples of traditional weaving are displayed at Turkmen Carpet Museum. The Wedding Palace is a series of star-shaped tiers topped by a giant golden globe. 
The city was founded in 1881 on the basis of an Ahal Teke tribal village, and made the capital of the Turkmen Soviet Socialist Republic in 1924. Much of the city was destroyed by the 1948 Ashgabat earthquake but has since been extensively rebuilt under the rule of Saparmurat Niyazov's "White City" urban renewal project, resulting in monumental projects sheathed in costly white marble. The Soviet-era Karakum Canal runs through the city, carrying waters from the Amu Darya from east to west.  Since 2019, the city has been recognized as having one of the highest costs of living in the world largely due to Turkmenistan's inflation and import issues.
The city is noted for its beautiful carpets. Similar in size to Albuquerque, Ashgabat resembles Albuquerque in other respects, being multi-ethnic, having several institutions of higher learning, live theater, horse racing, jewelry making, and a Symphony Orchestra. The music of John Donald Robb, late Albuquerque composer, has been played by the staff and students of the Turkmenistan National Conservatory on national television and for live audiences. SOURCE
Ashgabat became a Sister City on July 25, 1990 with ceremonies in Albuquerque.