Sister Cities Young Professionals (21 – 35 approximately)
Albuquerque Sister Cities Foundation has various partnerships with the University of New Mexico, Central New Mexico, and other universities, as well as various businesses across the metro-plex.
Young Professionals Goal Statement
Albuquerque is a thriving city. The community is filled with international connections and opportunities. Our goal is to share these opportunities with students and young professionals as they start their careers. We are creating a pathway for shared knowledge and connection.
Young Professional Chairs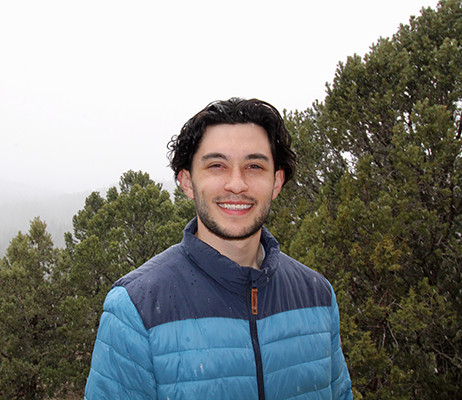 CJ Slough
Christian attended the University of New Mexico for his undergraduate studies and graduate career. In what felt like 6 very short years Christian walked away with two bachelors degrees in Sociology and Spanish and a masters degree in Business Administration. His interests in youth, education, and policy led him to join AmeriCorps and serve in his hometown of Albuquerque, NM.
Because of his passion for sustainability, equality, and innovation, Christian has built relationships, partnerships, and a sense of community with a number of people who have greatly widened his perspective on the world. He hopes to continue to grow his understanding of the world to create an environment that embraces our differences and helps our society move forward together.
Outside of work, Christian loves to take on new challenges and build relationships. He is a regular community panelist, the occasional guest lecturer for UNM's business school, and he has led a number of workshops centered around community-driven and shared value business models. He also enjoys writing, Spanish TV, traveling with his two kitties and girlfriend, hunting for hidden gems like eateries and pubs, and growing sustainable food (or at least attempting to)!
GOAL
To build stronger connections and communities through connecting, educating, and empowering our people.
– "Because of our differences, we all have understandings from our own lives that can help others."